Producer David Sushil, Writer-Director Matt Killian, VFX Supervisor Anthony Marigliano, and Writer Alexander Llanos proudly show the Emmy Awards won by the team for their Venture Class Production for NASA Launch Services Program.
Written by Jodie Beckstine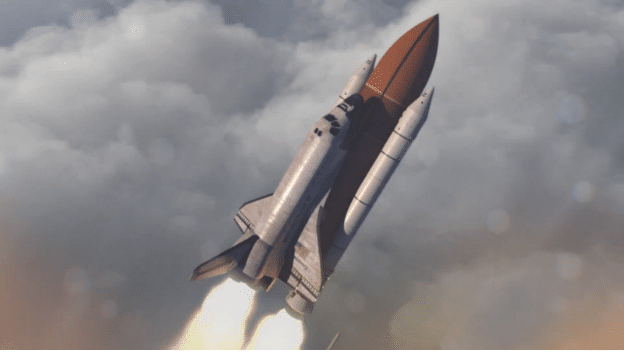 ©The Digital Animation & Visual Effects School / NASA Launch Services Program – Image provided by DAVE School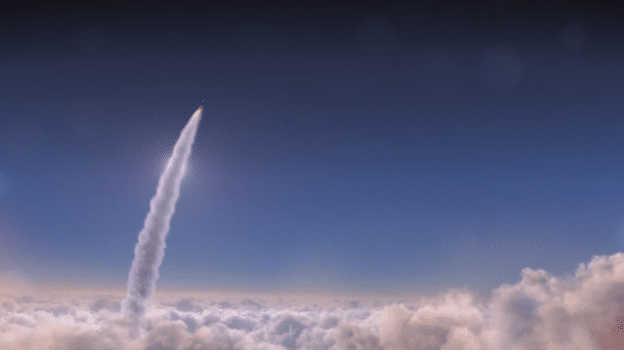 ©The Digital Animation & Visual Effects School / NASA Launch Services Program – Image provided by DAVE School
The winning combination of NASA professionals, skilled DAVE School instructors, and dedicated students resulted in a successful VCLS project. "All aspects of the project were managed skillfully. From the initial project pitch and throughout every stage, we were extremely satisfied with the staff, instructors, and students. Of note were the clear creative direction, excellent two-way communication, as well as a clearly demonstrated high degree of professionalism and polished final production. Overall, working with The DAVE School was phenomenal," says Justin Treptow, ELaNa-19 Mission Manager.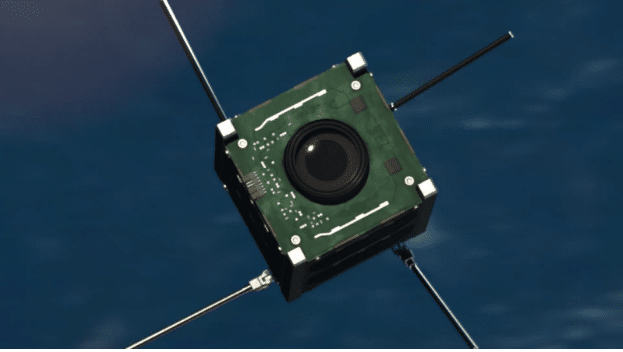 "The Venture Class Launch Service is NASA's way to use small dedicated rockets to launch small but highly capable satellites into Low Earth Orbit. These are the same people who launch ALL of NASA's earth and science missions, telescopes, rovers, NOAA's weather satellites, and all un-crewed missions," says Justin Treptow, ELaNa-19 Mission Manager. "This is a 'venture' into a new type of rocket that's less expensive per launch, launched more frequently, and specifically focused on smaller satellites less than 300 KG or a compliment of CubeSats launched in groups."
Justin Treptow ELaNa-19 Mission Manager
This is the third year in a row that a team of DAVE School industry professionals and students have created an Emmy award winning project. In 2016 Matt Killian accepted an Emmy Award in the category of Graphic Arts – Animation for The Thief of Always, a professional and student-crewed animated short that he directed, based on the 1992 fable by Clive Barker. The Thief of Always tells the story of 10-year-old Harvey Swick, who follows a strange nighttime visitor to a magical place named "The Holiday House" where he begins to realize things are not always what they seem.
In 2017, The DAVE School team was honored to receive Emmy Awards in three categories, including Arts/Entertainment, Graphic Arts Animation, and Director for the original short film, The Dream Catcher, written and directed by Matt Killian. The nine minute short is about a child's stuffed bear who protects him from a nightmare-inducing creature from the dark. "It was an honor to work alongside Matt and the students on such an amazing original story. I love seeing the reaction of the audience when they watch the film. Their response is evidence that it is a tremendous story and the cast and crew really worked hard to create something genuine and heartfelt," Says Angel Gonzalez, Jr., the film's producer.
For over 18 years, The DAVE School has trained 3D artists for the entertainment industry by connecting students with award-winning industry professionals who bring real-world experience to the classroom.
Live coverage of the ELaNa-19 launch will be available on Rocket Lab's website at YouTube channel www.youtube.com/RocketLabNZ. For real-time updates on launch day, follow Rocket Lab on Twitter @RocketLab
About The DAVE School
The DAVE School was founded on June 8, 2000 by two Industry executives looking to create #CareerReady artists with a practical animation school. Today, The DAVE School offers specialized training in Visual Effects and Game Production with extensive practice under industry level supervision.
Located on the backlot of Universal Studios Florida®, The DAVE School has an 18,000 square foot facility that includes learning and interactive labs, a dedicated Virtual and Real-Time production stage, a Vicon motion capture system, 3D printing and VR/AR labs and secure student access 7 days a week.
NUC University (NUC) is an accredited institution and a member of the Middle States Commission on Higher Education (MSCHE) www.msche.org. NUC's NUC University – IBC Technical Division (NUC-IBC), NUC University – Florida Technical College (NUC-FTC), and The Digital Animation & Visual Effects School (The DAVE School) is included in this accreditation. NUC's accreditation status is Accreditation Reaffirmed. The Commission's most recent action on the institution's accreditation status on 2019 was to reaffirm accreditation. MSCHE is an institutional accrediting agency recognized by the U.S. Secretary of Education and the Council for Higher Education Accreditation (CHEA)