Written by Jodie Beckstine
NASA's Venture Class Launch Service inspires us to dream bigger than ever before with the help from The DAVE School.
In 2015 NASA awarded Firefly Space Systems, RocketLab USA, and Virgin Galactic $17.1 million to launch CubeSat satellites into space as part of their Venture Class Launch Services (VCLS). CubeSats are small research spacecraft also known as, nanosatellites. Previously these roughly  4" by 4", 3lb CubeSats created by university students, government agencies, and startup space companies had to hitch a ride into orbit on a rocket, but the VCLS CubeSats are now the primary payload in affordable and dedicated SmallSat launches.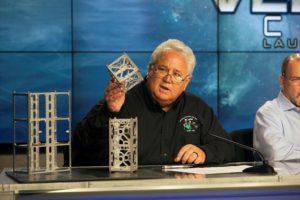 Garrett Skrobot, head of NASA's Educational Launch of Nanosatellites program, shows the size of the CubeSats that will be launched under the Venture Class Launch Services initiative. Credit: NASA/Kim Shiflett
Venture Class Launch Services initiative. Credit: NASA
NASA and the Launch Services Program explored the animation and visual effects industry looking for someone to help tell the story of this new and exciting service and they landed at The DAVE School. Located on the backlot of Universal Studios Florida, The DAVE School has been teaching visual effects and animation for over 17 years. 
"Justin and his colleagues from the NASA LSP contacted The DAVE School about the opportunity to work on an inspirational and informative video about the Venture Class Launch Service.  Being the technology nerds that we are, we couldn't resist the chance to help tell their story, and quickly arranged for our students to take part in this production"
Each semester the final class in the Visual Effects Production Program at The DAVE School collaborates on a project designed to simulate the pipeline found in an actual visual effects or animation studio. Students attend class everyday just as they would in the industry. They have to be on time, meet tight deadlines, log their hours, and work as a team to finish a project that will be presented to the public. These projects vary from a one-minute commercials to ten-minute full CG short films.
NASA Launch Services Programs invites the DAVE School class to visit Kennedy Space Center. Credit: M Killian
Matt Killian – DAVE School Instructor & Film Director:
"It's not every day that NASA calls you up and asks if you can help launch a rocket. In this case they asked us to help create a video to promote their new Venture Class Launch Service and they wanted students to work on it," says Instructor and Director Matt Killian. "Logically we said 'yes.' We started from the ground up, creating an original concept that features not one rocket, but ten of them, all to be modeled and animated by the students in our portfolio production class at The DAVE School. When things get tough I can't help but remind the students, 'it's not rocket science,' with a little wink."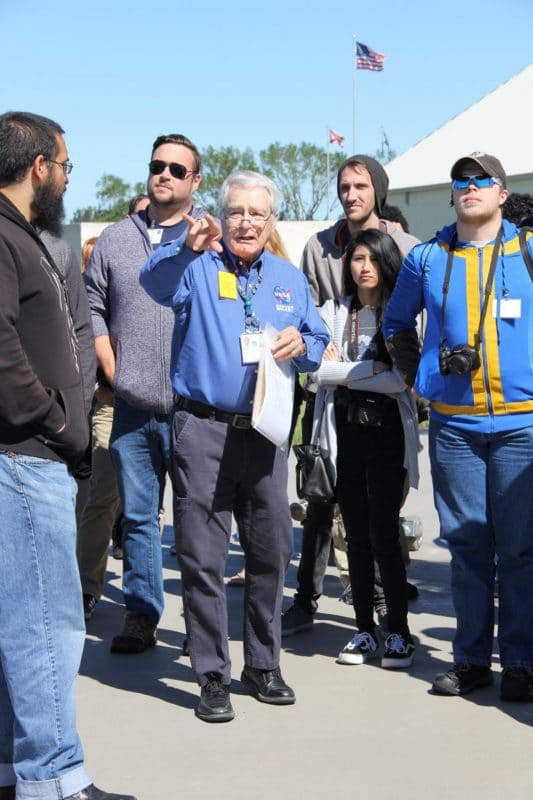 Matt Killian – DAVE School Instructor & Film Director
Killian foresees this project will benefit the DAVE School students in many ways. "The portfolio production class is one of several things that makes The DAVE School stand out from other schools. Commonly referred to as production simulation, this class is only a simulation because it's a safe place to make mistakes. Everything else is real. Everything the students are doing on this project prepares them for what to expect on the job," says Killian. "Our graduates leave not only with practical training, but they also leave with a demo reel and their first real production credit. This class gets to walk away with a credit from NASA on their resumes. It's really pretty cool".
Treptow found working with the DAVE School faculty and students to be a positive experience for the team at NASA's Launch Services Program.
The Launch Services Program intends to use the VCLS video project at SmallSat conferences around the country, social media, web sites, and public outreach events. "The audiences at these functions typically consists of a plethora of attendees," says Treptow. "Some are lay folks who are interested in the industry, others are just curious, some are young entrepreneurs, some students, some academia, and some are teams working on their own CubeSat missions."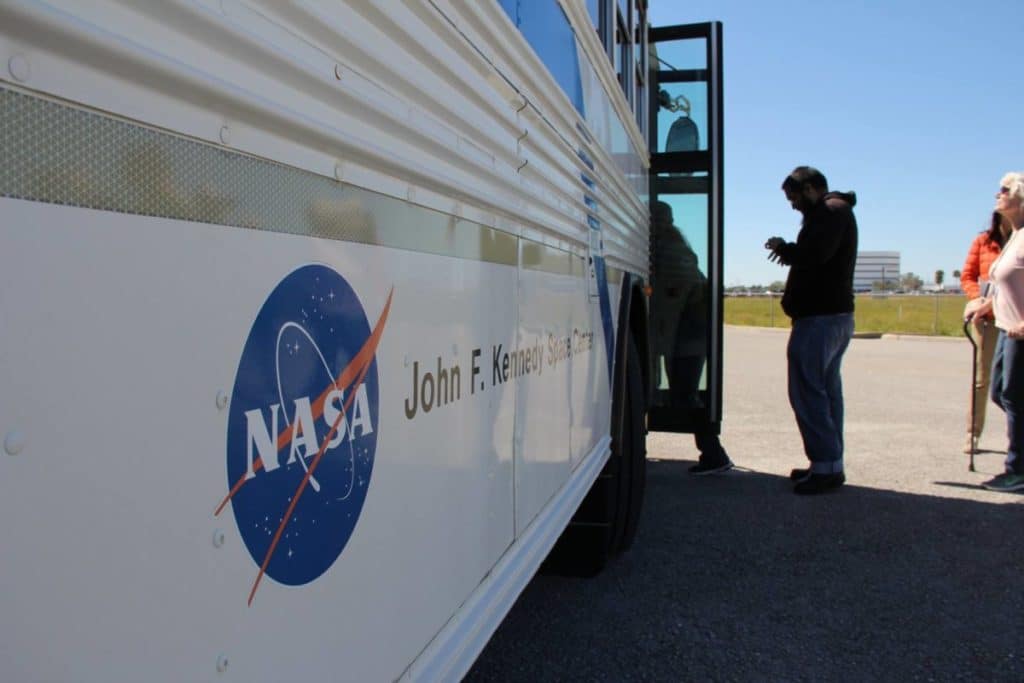 The DAVE School intends to screen the project to a private audience on December 20th, at the students' graduation ceremony. The first public broadcast of the students' project will be during the Livestream of the first VLCS launch on the RocketLabs Electron Live Stream in the launch countdown of the ELaNa-19 mission. This mission is slated to launch 14 CubeSats to low Earth orbit.
Stay tuned to www.nasa.gov/centers/kennedy/launchingrockets, www.daveschool.com, and www.rocketlabusa.com for launch information.
About The DAVE School
The DAVE School was founded on June 8, 2000 by two Industry executives looking to create #CareerReady artists with a practical animation school. Today, The DAVE School offers specialized training in Visual Effects and Game Production with extensive practice under industry level supervision.
Located on the backlot of Universal Studios Florida®, The DAVE School has an 18,000 square foot facility that includes learning and interactive labs, a dedicated Virtual and Real-Time production stage, a Vicon motion capture system, 3D printing and VR/AR labs and secure student access 7 days a week.
NUC University (NUC) is an accredited institution and a member of the Middle States Commission on Higher Education (MSCHE) www.msche.org. NUC's NUC University – IBC Technical Division (NUC-IBC), NUC University – Florida Technical College (NUC-FTC), and The Digital Animation & Visual Effects School (The DAVE School) is included in this accreditation. NUC's accreditation status is Accreditation Reaffirmed. The Commission's most recent action on the institution's accreditation status on 2019 was to reaffirm accreditation. MSCHE is an institutional accrediting agency recognized by the U.S. Secretary of Education and the Council for Higher Education Accreditation (CHEA)