Welcome to the July 15th edition of The Keith Report! Below you will find information about our alumni's successes, events happening on campus, student highlights, job postings, and more. If you have something you'd like to see featured in the news letter send me an email at Michael@DaveSchool.com

Looking for something to watch or play? Be sure to check out some of these projects that our graduates have worked on!
Thor Love and Thunder came out only in theatres on July 8th and grads Ric Atkinson, Jimi Clark, Taylor Muhoberac, Tiffany Nichole Bromley, Francesca Milde, Anthony Jacob, Joseph Coto, Diego Ramos, Eion-Ray Patterson, and Yael Majors all worked on the film!!
Season 2 of Only Murders in the Building began streaming on Hulu on May 28th and graduate Derek Serra worked on the show as a compositor!
Graduate Julian Fitzpartick worked on the Amazon Prime commercial The Earth Needs More Elf Fans as a VFX Supervisor and the commercial has a great message!
The fourth season of What We Do In The Shadows began streaming on July 12th on FX and grads Dana Passarella worked on the show as a compositor!
The German comedy Die Känguru-Verschwörung comes out on August 25th… in Germany?… and grad Marjolein Eggelmeijer Beekman worked on the film as a render wrangler for Trixter!
The action comedy The Princess began streaming on Hulu on July 1st and graduate Nicolas Felcyn worked on it as a Lighter!
The 2nd season of  American Horror Stories begins streaming on July 21st on FX and grad Bryan Haines worked on the show as a compositor! I love that they're doing each episode as an individual story!
The Elvis Biopic came out in theatres on June 24th and graduate Francesca Milde worked on the movie as a compositor!
Graduate Zach Hamelton has a new podcast called Film As We Know It  where they talk about recent film releases!


The 6th and final season of This Is Us begins airing on NBC on May 17th and graduate Derek Serra worked on the show as a compositor!


Congratulations to graduate Piper Seng who was just hired by Universal Creative as a 3D Intern! 

Congratulations to Thomas Coleman who was just hired by Arizon as a 3D Artist!

Congratulations to Daniel McCollum who was just hired by Falcon's Creative Group as a Senior CG Generalist!

Are you working on a cool project? Have you been recently promoted? Did you land a new job? Send me an email telling me all about it and I'll feature it here!

The DAVE School had our Industry Advisory Board meeting recently and we wanted to thank all of those who participated! We received a lot of great feedback and advice!
The DAVE School is now on ArtStation and we would love to have all of our grads and students list themselves as either alumni or students! Click here to request for your ArtStation account to be listed in our profile!

WooHoo!! The DAVE School is extremely excited to announce that 90% of our Fiscal Year 2021 graduates have found jobs in the field we have trained them for or are continuing their education! This is a DAVE School record and we just need a few more to reach 100% so if you're an employer and you can hire an entry level artist hit me up with an email!!
The DAVE School is proud to announce that our graduates have worked on ALL 5 of the projects nominated in the category of 'Outstanding Special Visual Effects in a Season or Movie' which includes Stranger Things, The Witcher, Lost in Space, The Book of Boba Fett, and Foundation!
The latest Project to come from our Game students is called Extinction: Orlando and its pretty cool! It has a Kaiju wrecking Orlando! Too fun!
The latest Project to come from our VFX students is called Emergency Report and it also has a Kaiju wrecking a city!

Would you like to be a guest speaker at DAVE School? Do you have at least 5 years of industry experience?  Then let me know by sending me an email!
Mark Your calendar! We are pleased to announce our program start dates for 2023! if you are interested in returning for a Bachelor's Degree or our virtual production program check the start dates!! If you're interested in speaking with one of our admissions reps to learn more send me an email and Ill be happy to connect you!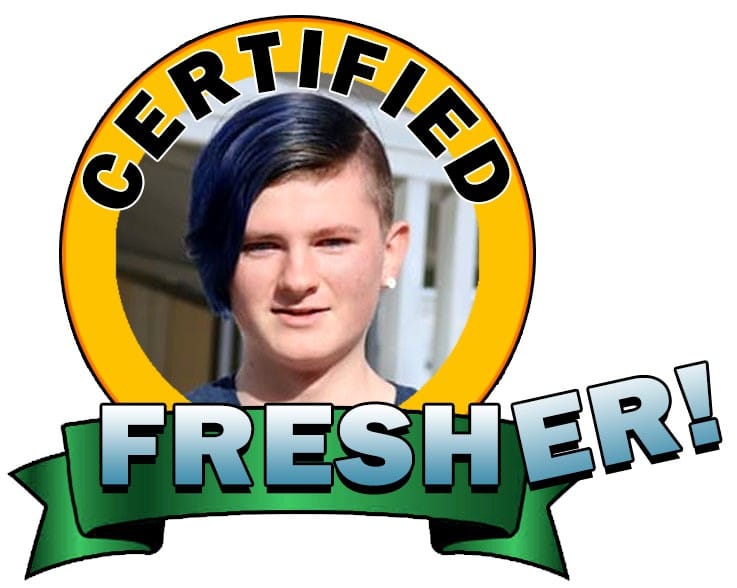 Riley Brown just graduated from our VFX program and he is looking for a job as a compositor and he is ready to relocate and work today! Check out his portfolio here! –>  https://vimeo.com/689492147


Hot Jobs for Freshers (Junior level artists):
GhostPunch Games

– Remote – Animator-  

Apply here!

Retro Studios

–  Remote – Environment Artist –

Apply here!
Hot Jobs for mid-senior level artists